Okna nie wycina otworu w ścianie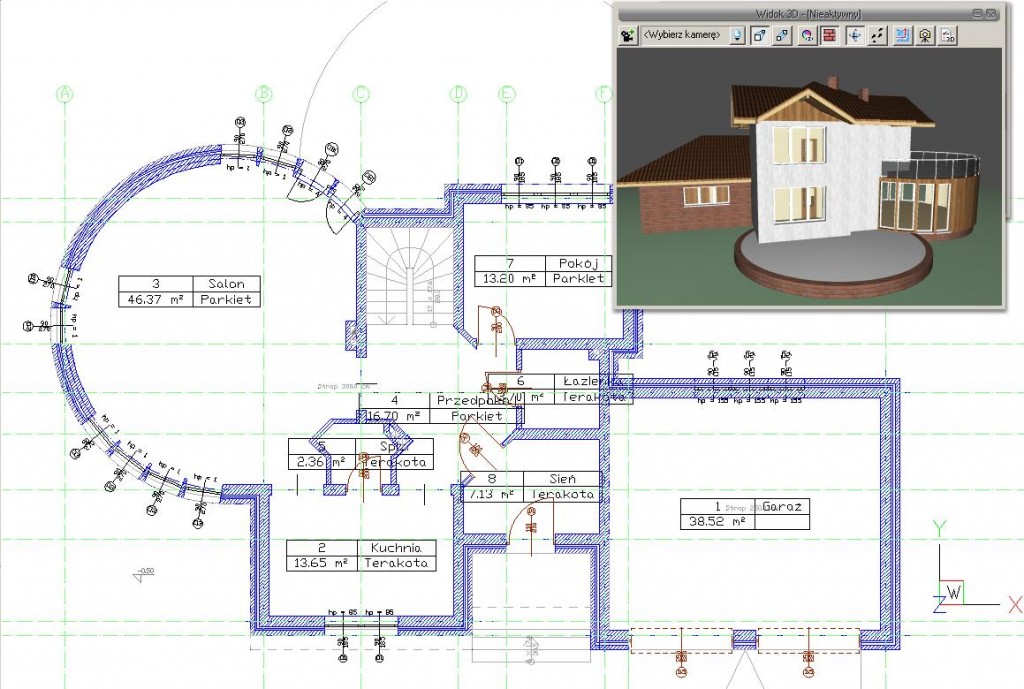 Jeśli na rzucie niektóre ze wstawionych okien nie wycinają otworu, to należy sprawdzić na jakiej wysokości są wstawione. Te z powyższego rysunku, znajdujące się tuż pod podglądem 3D, są wstawione na wysokości 155 cm nad podłogą, a rzut domyślnie cięty jest na wysokości 100 cm. Oznacza to, że jeśli wszystkie okna mają wycinać otwory, to należy podwyższyć linie ciecia rzutu. W tym celu należy wejść w okno właściwości kondygnacji (z poziomu Menadżera projektu) i zmienić odpowiednio wartość Wysokość ciecia dla rzutu.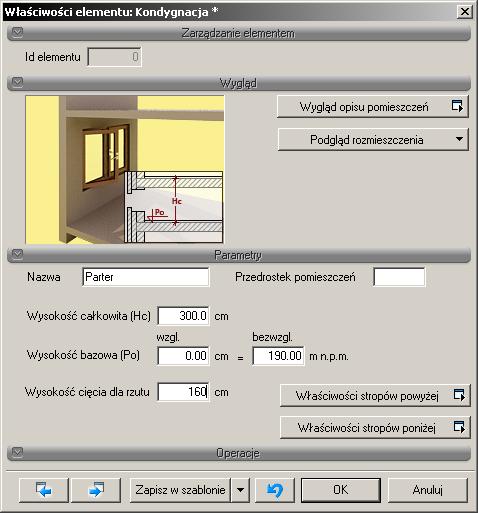 Po zatwierdzeniu zmiany widoczna będzie na rzucie zmiana.